11 May 2018
Marlborough, New Zealand and Tetiaroa, French Polynesia – March 2018
I was beyond excited to visit two of my favorite South Pacific destinations, and now that the trip is over, I can confidently say it lived up to all expectations. I spent time hiking and wine tasting in the Marlborough region of New Zealand followed by some rest and relaxation at The Brando, an exclusive resort on the island of Tetiaroa in French Polynesia. I had been wanting to personally visit and share my review of The Brando for quite some time, so this was truly a dream bucket list-type trip and it just continued my love affair with each of these destinations.
The first leg of the trip started off with the long journey to Auckland. I chose to fly the direct route from Los Angeles on American Airlines, as I used my systemwide upgrades to jump from Premium Economy to Business Class. The route is flown in a Boeing 787 Dreamliner, so the jet is new and extremely comfortable. After a long day of traveling to Los Angeles, an 11pm departure, copious amounts of champagne at the club, and lay flat seats, I very easily got a solid 8-9 hours of sleep on the flight. So, when we arrived in Auckland, I was well rested and ready to go. Of course, that ready to go attitude was put to the test when we found out our flight to Blenheim was delayed by four hours. Thankfully, we were able to wait out our delay in the domestic Air New Zealand lounge.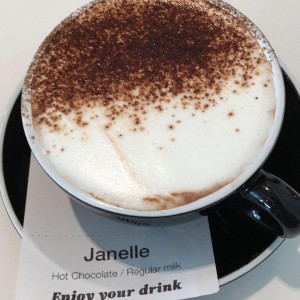 Upon arrival into Blenheim, we were supposed to have met up with Coast to Coast Helicopter for our transfer to Elevation Lodge. However, the delay in arrival along with deteriorating weather caused us to keep on the ground for the 30 minute drive to the Lodge. Sarah and Alister, the owners of Elevation Lodge, also own Coast to Coast, so arranging helicopter transfers or tours during a stay at Elevation is easy! If you are unable to fit in a helicopter ride, the views at Elevation will give you an aerial view that is a close second. Elevation is a B&B type accommodation, so you are essentially personal guests of Sarah and Alister. They are fantastic hosts, ensuring that your personal preferences are met throughout your stay. They prefer to have guests in their home who want to interact with them so they can share their love of the area with you. So, when staying at Elevation, you must love cats (they have one very spoiled baby!) and good conversation over a bottle or two of local wine. We only had one night at Elevation, but on our way to our next stop, Sarah took us to Karaka Point, which requires a short hike to a stunning look out over the Marlborough Sounds. We were thankful to get a glimpse of the views to come later in the trip!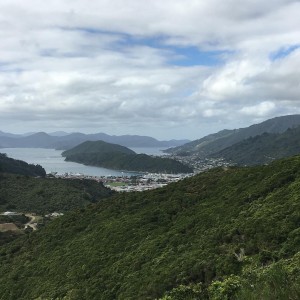 After enjoying the views at Karaka, we were dropped off at Escape to Picton for a tour of the property and lunch at their top rated restaurant. Escape to Picton is a boutique property overlooking the Picton marina. The location is one of the best when needing a place to stay prior to heading out to Marlborough Sounds. The property, which was once a bank, only has three suites, each with a different vibe. Chose from a simple sea room with tasteful coastal decor, or an expansive modern suite with a chic lounge, gas fireplace, and two person shower. The owner of the property is also the head chef of the property's restaurant. The restaurant focuses on using only fresh South Island ingredients, so it's a truly local experience. In between meals, the hotel also offers various wine tour activities, all through their own tour company, Escape to Marlborough.
Following our afternoon in Picton, we were transferred to the Omaka Aviation Heritage Centre in Blenheim for a private tour of the museum. As an avid early aviation enthusiast, the museum was my husband's one and only "must do" on this trip. I am mostly interested in modern aviation, so I was more intrigued by the collaboration between Sir Peter Jackson, Weta Workshop and WigNut Films. Omaka is home to one of the most extensive early aviation collections in the world, but what makes this collection so unique is how it is presented. The collection is arranged to tell a story, and in some cases, re-create actual historical events. Weta Workshop, located in Wellington, is known for their extraordinarily life like mannequins and props. The display at Omaka is an excellent showcase of their talent.
Following our visit to Omaka, we were transferred to our next hotel by Duncan of Blenheim Shuttles. Duncan is the owner of this small local business as well as the primary driver. As such, as you receive exceptional personal service on each transfer. Our short and prompt shuttle service took us to Chateau Marlborough, which is a larger boutique property located in the heart of downtown Blenheim. The property has 80 rooms ranging from a studio to a penthouse suite, as well as a day spa, pool, conference rooms, and a well reviewed restaurant. This property is an excellent base to explore the entire area and presents a great overall value.
The next day was what I was most excited about – the full day wine tour! We had a private luxury wine tour arranged through Marlborough Tour Company.  The Marlborough Tour Company offers a variety of wine tours as well as cruises around the gorgeous Marlborough Sounds and even options to Nelson and Kaikoura. Our guide, Allan, picked us up in a Mercedes Sedan and chauffeured us around to several wineries – Saint Clair, Brancott, and Cloudy Bay. A typical tour would offer you the opportunity to explore the wineries of your choice, however, a very special day was planned for me (note- I can plan the same day for you, too!). Not only did we get to do several amazing wine tastings, we also had an exceptional lunch at Brancott Estate, a unique personal experience with Fern the Falcon from the Marlborough Falcon Trust, and a private tour of the Cloudy Bay Estate. It was truly a remarkable day.
Just when I thought the day couldn't get any better, we had the opportunity to spend an evening at The Marlborough Lodge. The Marlborough Lodge is a part of the Luxury Lodges of New Zealand collection and was originally a convent before being relocated and restored. The building now offers 10 suites that are impeccably decorated. The lodge sits among acres of picturesque gardens and a vineyard, which produces some of Marlborough's world famous sauvignon blanc. Our time at The Marlborough Lodge was short, but we were able to enjoy pre dinner drinks and canapes followed by a gourmet dinner made with local ingredients at Harvest Restaurant. Everything about the lodge was on point and its the perfect place to enjoy the Marlborough Region in style.
After enjoying the more relaxing side of the region, it was time switch gears and enjoy the adventurous side. We had a 3 day hike of the Queen Charlotte track arranged through Wilderness Guides New Zealand Marlborough Sounds, a small, Picton based business owned and operated by a husband and wife team. As such, you get personalized service and assistance from a local who knows the area inside and out. Wilderness Guides offers guided and independent hiking and mountain biking tours of the Queen Charlotte track, as well as sea kayaking tours along the scenic Sounds. What drew me to the Queen Charlotte Track was two fold- one, my personal interest in the Hanoverian period of British royal history, and a more practical side of being able to hike between hotels. I love to hike, but I also love to get a good night's sleep in a climate controlled room with a comfortable bed. So, being able to hike between hotels and having my luggage transferred between hotels was almost too good to be true! However, in New Zealand it is true and Wilderness Guides can make that happen!
On our first day of our hiking adventure, we boarded a boat to head out to the track with our guide for the trip, Alex.  Our first stop was to Motuara Island Bird Sanctuary for a quick scenic warm up hike. Motuara is home to many endangered species, but the highlight is the blue penguins. We were fortunate enough to catch a glimpse of a few of these adorable penguins! Once our short visit to Motuara was complete, we boarded the boat toward the head of the trail at Ship Cove. Ship Cove is  best known for being a favorite landing of Captain Cook during his world explorations, so it's the perfect place to start your own adventure.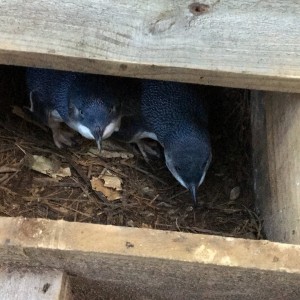 The first day of hiking along the track is about 14km, but it seems a lot longer as your body starts to adjust to hiking. Typically, a first day hike would be completed with a stay at Furneaux Lodge, which is located right along the track. However, I was treated to an amazing stay at Bay of Many Coves. Only accessible by boat, helicopter, or hike, Bay of Many Coves is a boutique property that proudly carries the Luxury Lodges of New Zealand stamp of approval. The managers, Kim and Graeme, happily greeted us upon arrival and made us feel like family from the moment we step foot on the dock. The property sits up on the hillside and all of the rooms have the most stunning view overlooking the Sound. The food is exceptional as well and the chef put together a fantastic menu based on my dietary needs. While our stay at Bay of Many Coves was slightly out of the way from our hike path, it was worth the diversion and I hope to return there soon!
The second day of hiking was a bit shorter- 11km – so we were able to take our time and enjoy the views. We hiked from Furneaux Lodge to Mahana Lodge, which is owned by Wilderness Guides. If you happen to hike the trail on your own, or Mahana is booked up, Punga Cove Resort is right next door. Mahana is a very small property, but it's big on hospitality. There are only four rooms that share a central lounge area. Dinner is served on the patio of the main house and breakfast is brought to your room the next morning. As I booked a guided all inclusive tour, my meals were included in my package. Dinner was definitely a highlight of the stay, as we got to chit chat with other hikers.
A normal Queen Charlotte Track hike would only be half over at this point, but we decided to only do a 3 day package. I have to admit, I am very glad I did not have another two days!! The third day is a staggering 24 kms, which would wear just about anyone down. However, it poured rain the entire day. I don't think I ever hiked as fast as I did that day! I was motivated to get a hot shower and curl up in bed. I commend anyone who does the entire track, but I admit I'm not cut out for it. So, when we completed the day, I just about cried tears of joy. I was elated to catch the boat shuttle over to Raetihi Lodge to end our journey.
More information to follow. Please contact me if you have any questions.
***As a travel agent, I received special considerations on this trip. The flights were arranged as a member of the general public.***