About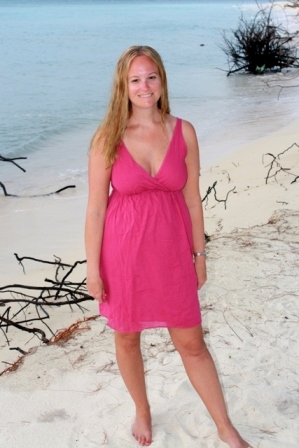 My name is Janelle Spintig and I am a luxury travel consultant with Luxe Island Escapes by Easy Escapes Travel.  I am based in Fort Worth, Texas, but provide travel consulting services to clients throughout the United States. I specialize in luxury travel to the South Pacific, but my passion is French Polynesia (Tahiti) and New Zealand! I am a Certified Tahiti Specialist®, Fiji Matai Specialist, Cook Islands Specialist, Aussie (Australia) Specialist, 100% Pure New Zealand Specialist and South Pacific Tourism Organization Specialist. I have not just received training in these areas- I have been there and experienced the destinations first hand, including multiple trips to Tahiti, luxury lodge hopping in New Zealand and my destination wedding and honeymoon along the Great Barrier Reef! I love to share my experiences and knowledge of the South Pacific and I try to travel there as often as possible to ensure that my clients get the most up-to-date information. I have also traveled extensively throughout the Caribbean Island region and the Hawaiian Islands and hold a Hawaii Destination Specialist certification. In addition, I have visited the exotic island destinations of Mauritius and the Seychelles. This first hand personal knowledge and experience ensures that my clients can choose the best island vacation for their needs, as I can offer many insights into the similarities and differences between these popular destinations.
I also travel frequently to other areas of the world. Besides the many destinations listed above, I have also been to popular continental US destinations, including Florida, California, and Arizona. I have also visited many countries in Europe, including England, Norway, Belgium, France, Netherlands, Germany, Switzerland, Austria, and Italy.
I also carry many hotel specific certifications, including Marriott/Starwood, Outrigger, and InterContinental Asia-Pacific.
I am constantly updating my blog, so be sure to check back to see my all of my past, present, and future travel plans!