My Services
In addition to customizing one of a kind luxury Tahiti and Fiji Escapes, I can also arrange packages to other exotic destinations around the world! Some of the most popular destinations with my clients are:
Cook Islands
New Zealand
Australia
Hawaiian Islands
Los Cabos/Riviera Maya, Mexico
Costa Rica
Caribbean Islands
Seychelles
Mauritius
Maldives
In addition, I am able to customize packages to enable my clients to visit multiple destinations within one trip! Some of the most popular combinations include:
Australia – New Zealand
Australia – Tahiti
Australia – Fiji
New Zealand – Cook Islands
New Zealand – Fiji
New Zealand – Tahiti
New Zealand – Hawaiian Islands
Tahiti – Cook Islands
Seychelles – Mauritius
Seychelles – Maldives
As I specialize in these areas, and have visited most of them, I can offer personalized recommendations to ensure your escape meets your wants and needs!
I also want to work with you as "clients for life", so if you ever have any travel needs that extend beyond my specializations, I will pair you with another agent at Easy Escapes Travel who will match my level of knowledge and service.
Please feel free to contact me for any additional information about my services and how I can assist you in planning your next Luxe Island Escape!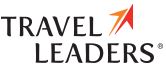 Escapes by Janelle


Be sure to "Like" Us on Facebook!
I am a registered independent travel agent in Florida
Seller of Travel Registration #TI54221