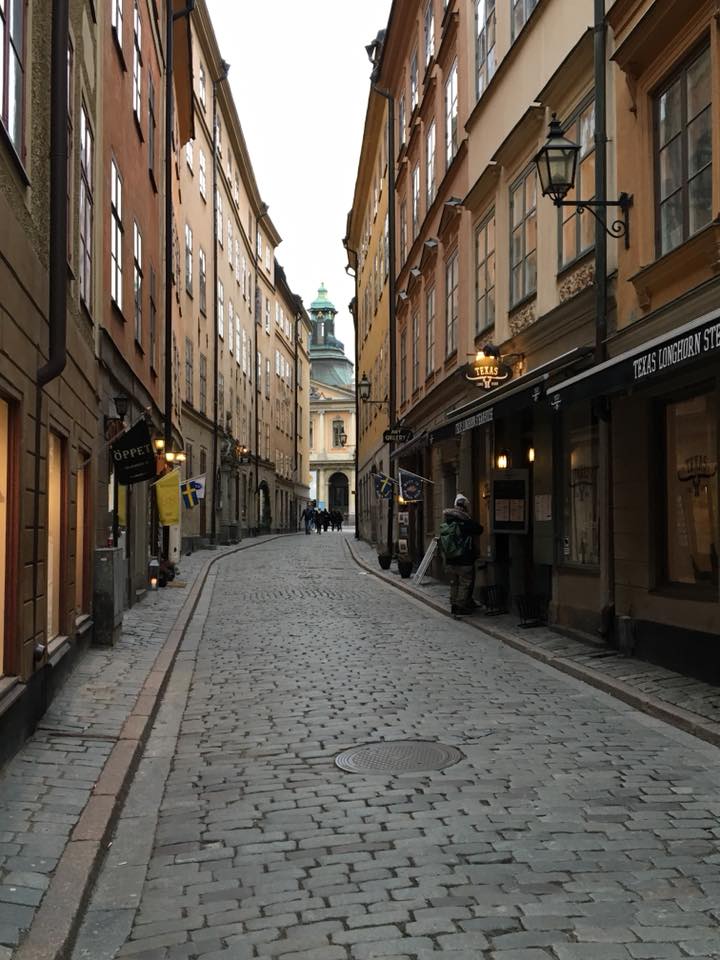 2018 got off to a grand start for me – a two week trip around Northern Europe. With 1 night in London, 2 nights in Stockholm, 2 nights in Amsterdam, and the remaining time in Trondheim, Noway, I took advantage of flight connections and weekends to explore as much as possible. It's true that I specialize in South Pacific travel, but Europe holds a special place in my heart and I never pass up the chance for a visit to some of my favorite cities and some new ones along the way.
Note: Any notes of interest for London, Amsterdam, or Trondheim have been made in previous posts on these destinations.
I flew to Stockholm using airline miles on SAS Airlines from Trondheim, Norway. The flight was relatively short, so it makes for an easy weekend getaway. Upon arrival into Stockholm, I boarded the Arlanda Express train, which provides direct service to Stockholm Central Train Station in just 20 minutes. I booked a round trip ticket online, which I thought was a little expensive at $66 USD, but catching the train was easy to figure out, it was convenient to where I chose to stay, and didn't waste a lot of my precious travel time.
I chose to stay at Miss Clara by Nobis, a boutique property affiliated with Starwood/Marriott, so I could use points for my stay. Miss Clara has a great location within walking distance to many Stockholm attractions. My top priority was being within walking distance to Gamla Stan so I could explore the Royal Palace and older areas of the city. It also didn't hurt that the hotel was next door to a pizzeria. When I arrived at Miss Clara, the staff provided a warm greeting and were extremely helpful in assisting me with planning out my stay. My room was on the 6th floor overlooking the main road (Sveavagen) and was small and stylish. It had an old world feel with modern touches. I didn't get a chance to explore more of the property, but Miss Clara has a well regarded onsite restaurant as well as a lively bar in the evenings. However, it was clear that Miss Clara is a popular option with the younger crowd and the room rates make the hotel a great value.
I had big plans to tackle Stockholm prior to departing on a Sunday afternoon, however, the fates were not on my side and I ended up with a terrible cold. When I managed to roll out of bed Saturday morning, I knew I was not going to be able to explore as much as I'd like. So, I had to narrow my plans from seeing the Kungahuset (Royal Palace), Nobel Museum, and Fotografiska (photography museum) to just seeing the Royal Palace. The Royal Palace is spread among different buildings, including the royal apartments and three museums. Some of the apartments were closed for an upcoming State visit (I suspect it was tied to the visit of the Duke and Duchess of Cambridge), so I was not able to see the entire property. I focused the majority of my stay on the open apartments, crown jewels, and Museum of Antiquities. I find Royal Apartments across Europe/Palaces to be quite fascinating and it was interesting to see the understated style of the Swedish apartments versus those in the United Kingdom. While I quickly made my way through the various apartments and museums, one could easily take several hours examining the various antiquities on display.
Following my morning at the Royal Palace, I made my way to Stockholm's oldest square, Stortorget, to enjoy the old world charm. I also stopped at a popular cafe, Kaffekoppen, for a hot chocolate. Cafes are extremely popular in Sweden as "fika", or having a coffee, is a way of life. I enjoyed my fika on my own, but a Stockholm cafe is a great place to relax and catch up with friends. Following my hot chocolate, I strolled around Gamla Stan before returning to my room for a nap. However, I was sure to make time for a pizza and glass to wine at Giro, which is accessible just past the bar at Miss Clara.
The following day, prior to my flight, I enjoyed a stroll in the area surrounding the hotel before heading to a cute cafe, Vete-Katten (Wheat Cat), for one last fika. Vete-Katten was quite busy, but I tucked myself away in a corner, picked up my book, and read until it was time to catch the Arlanda Express. Once at the airport, I relaxed in the SAS Lounge before boarding the worst return flight EVER. It's not necessarily tied to SAS, but it took me TWO DAYS to get back to Trondheim due to strong winds. After two aborted landings, a 2am return to Oslo, two more aborted landings, and a 3 hours bus ride from Molde, I finally made it back in one piece! Of course, now that there is any turbulence upon landing, I immediately tense up. All of the flight drama aside, I do hope to return to Stockholm in the future to explore more of the city and more of Sweden. Until then…
You might also like